Most of you might not remember that almost a year ago I started a series called
Saving the earth
. In it I suggested that we all do something to help the environment based on our inclinations and limitations. Recently I discovered an initiative on the net which I hope most of us would take part in.
You'll find the homepage of the Citizen Sparrow Initiative
here
.
The project is run by the Bombay Natural History Society, together with a group of organisations interested in nature, birds and conservation from all across the country.

Here is the introduction on their website:
House Sparrows -- who can resist these chirpy, cheerful and charming birds?
Sparrows are found all over the world, almost everywhere that humans live. But strangely, sparrow populations have been in decline in many parts of the world, for reasons that are still unclear, although hotly debated! In India, sparrows used to be found in great abundance in all our cities, towns and villages; but sadly not any more.
Where are sparrows still found in India? Where were they found before? In which places have they declined the most?
The answers to these questions are crucial if we are to discover what ails them, and how to bring them back.
You can help!
By spending 5 minutes
documenting the presence or absence of sparrows
in localities you know well, both at present and at any time in the past, you will join enthusiasts all over the country in helping sparrows.
You will be asked a brief set of questions, including the precise
location
of areas you know (or knew) well, aspects of the
habitat
in these localities,
sparrow presence or absence
in these localities, and optional information about things like locations of nests, amount of green space, and so on. The questionnaire is very simple to fill, and there is also space for you to share your favourite
sparrow stories
!
I can vouch for the fact that it takes very little time to create an account and contribute your observations

and stories.
The campaign has been extended till the 15th of June. Please, please take out some time if you can to look up this initiative and contribute something to it. Help in saving the innocent little bird that we have all grown up adoring before they vanish altogether!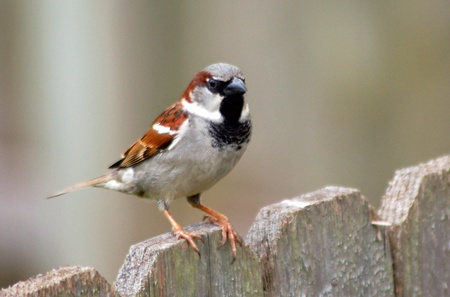 Update: Just came across an article in the Hindustan Times, June 5. The Nature Forever Society is launching a campaign called 'Bird of the Month' to raise awareness about 18 common bird species found across India. It seems very much on the lines of the Citizen Sparrow initiative, except that there are more birds, like mynah and pigeon that are being observed. If you're interested in being a part of their 'Common Bird Monitoring of India' program, you can check out their very cool site at
www.cbmi.in